Information:
Registry Hack For Disabling Content Advisor
Microsoft Content Advisor is a really buggy and problematic program. Don't enable it! If you do enable it and forget your password then you will have to either reinstall your Windows operating system and all programs OR you will have to do a risky registry hack. Don't change any settings in the registry unless you know exactly what you are doing.
Before doing a registry hack, you will want to backup your registry in case the registry hack is botched.
Click here for screen shots for backing up a Win9X registry.
Go to the Start button and choose Run.
Type regedit then click OK.
Select HKEY_LOCAL_MACHINE.
Select Software.
Select Microsoft.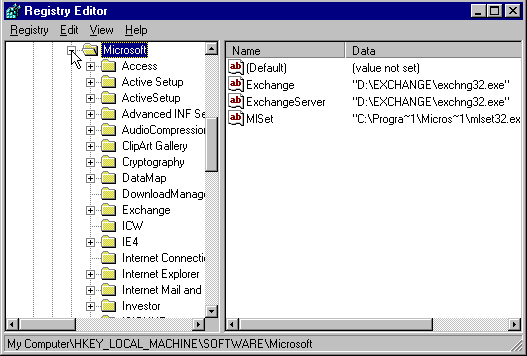 Highlight Windows.
Select CurrentVersion.
Choose Policies.
Choose Ratings.
Highlight Key to the right then go to Edit in the menu and choose Delete.
Close Registry Editor.
Go to Start then Programs then Windows Explorer
Goto the C: drive and go to the Windows folder.
Locate and open the System folder.
Find the Ratings.pol file. Rename the file.
Restart the computer to make the changes take effect then reconnect to the internet.